RECEPTION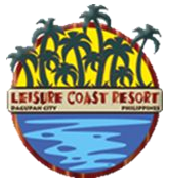 LEISURE COAST RESORT
Located on the cusp of the Lingayen Gulf, Leisure Coast Resort is a real tropical paradise. Nestled away from the hustle and bustle of Metropolitan Dagupan, the resort is set amidst rolling hills and a lush landscape artistically created to soothe and relax. We have chosen the resort's Niki's Garden, a garden type function hall, to be the setting or our wedding reception.
More information:
leisurecoast.com
PHOTO AND VIDEO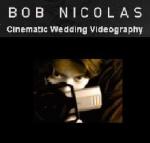 BOB NICOLAS – WEDDING CINEMA

Thanks to the wonderful Internet creation that is Google, we have stumbled upon Bob's website. We immediately fell in love with the SDE (Same Day Edit) videos created by the young, creative and innovative Bob Nicolas team. Add that up with the very accommodating Lette, Bob's wife, who tirelessly answered my numerous queries over the phone and email. There was no contest between us, it's already been decided, Bob will cover our every step to becoming husband and wife.
More information:
bobnicolas.com

RUPERT NICOLAS PHOTOGRAPHY
Yes, your guess is right, Rupert is the brother of Bob. As good as Bob's videos are Rupert's photos. We were captivated by his shots in wedding and pre-nup photos and the excellent quality of their finished products. We're confident that getting the brothers to cover every aspect of our wedding will have that sense of collaboration and seamless integration in their individual works.
More information:
rupertnicolas.com
ATTIRE
We have come to know about Merlene through my mother and sister whom I asked to visit a wedding fair at SM Megamall last December to get some fliers of some wedding suppliers. Although Merlene is not your typical household name for wedding gowns and suits, her apparel is well known in the wedding industry for their top quality and exquisite finish. From our email and phone conversations, I really admired Merlene's passion in her work. From the design sketches she sent and the advises we received from her, we have decided to entrust her our attire for our wedding.
More information:
merlenemarcelo.com
GIVEAWAYS


EVENTI EVENTS PLANNING & NOVEL IDEAS
Eventi, which is Italian for the word "event", is a single, proprietary business by Janice Quinto-Taccad. We searched for a supplier that could personalize our wedding giveaways. After numerous talks over the phone and email, Janice of Eventi was the only one who was able to cater to our needs so we decided to book her for our giveaways.
More information:
eventiasia.com
CAKE

PASTELERIA DE CIUDAD
We never thought we could find a good specialty bakeshop in Pangasinan but we did! Pasteleria De Ciudad which means "city cake shop" is now becoming a popular choice for custom made cakes in Pangasinan despite the presence of big bake shop chains such as Goldilocks and Red Ribbon. With their unique designs, they have suited our needs for a wedding cake attuned with our theme.
More information:
pasteleriadeciudad.com.ph
FLOWERS

GIDEON HERMOSA OF THE EVENTS STUDIO
When Rachelle met Gideon while she was in Pangasinan and saw the pictures of his previous works, she was solved on the idea of getting him as our florist. The artistic touch of Gideon is very evident not only in his flower arrangements but also on his theme concepts in wedding receptions.
More information:
[email protected]
HAIR AND MAKE-UP

APPLE LLAMAS OF FACES PORTRAITS
We often see make-up artists being featured in wedding videos with make-up kits sporting incandescent bulbs (similar to those seen in movie star make-up rooms!) and using airbrushes to apply make-ups and wondered if we can find one in Pangasinan. She then remembered one studio where she often went for make-up when she attends a wedding as a bridesmaid. She visited them again and found out that they've gone professional. After a sample hair and make-up session she immediately decided to book Apple as her and out entourage's make-up artist.
More information:
applellamas.multiply.com
INVITATION

ADWORKS GRAPHIC DESIGN INC.
As we browse through the internet for an invitation supplier, Adworks' name always comes up on the list of almost all wedding announcer websites we have been through. With this, we checked out samples of their products and we were impressed. After the first meeting with them, we are already convinced that were getting them for our wedding invitation. With their years of experience in making high-quality graphic design and custom printing, we are assured that we can get the kind of customized invitation that we've always wanted.
More informaton:
[email protected] / [email protected]
RING

BREUNING AT AL BAHAR JEWELLERS
We have searched every corner of all Gold Souks in Dubai and Sharjah just to find the perfect wedding ring for us. We were about to give up and just settle for something less but when we entered the shop of Al Bahar Jewellers at the Dubai Gold Souk everything changed. Assisted by the very accommodating Yogesh and Mukesh (while being served with bottomless softdrinks!) who very patiently showed us every Breuning wedding ring designs they have, we finally found what we were looking for. A little bit over the budget but at least now we can say we have the perfect ring for the both of us!
More information:
breuning.com
[email protected]